At the furthest point on our cruise, we reach the head of Northwestern Fjord, and the Northwestern Glacier. The captain navigates the boat through the ice to get close to the face of the glacier.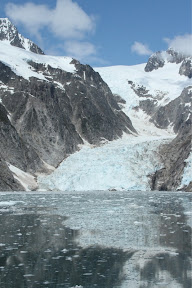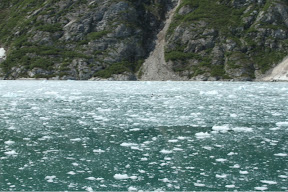 The glacier cooperates by calving a bit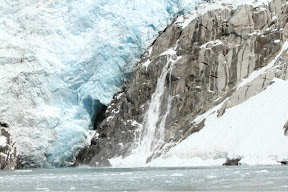 This glacier has receded so much in recent years it's barely considered a tidewater glacier. It barely touches the water in front...a real tidewater glacier like Margerie which I posted about earlier, extends 100s of feet under the water. In a couple of years, this one won't touch the water at all.
Location:Kenai Fjords National Park